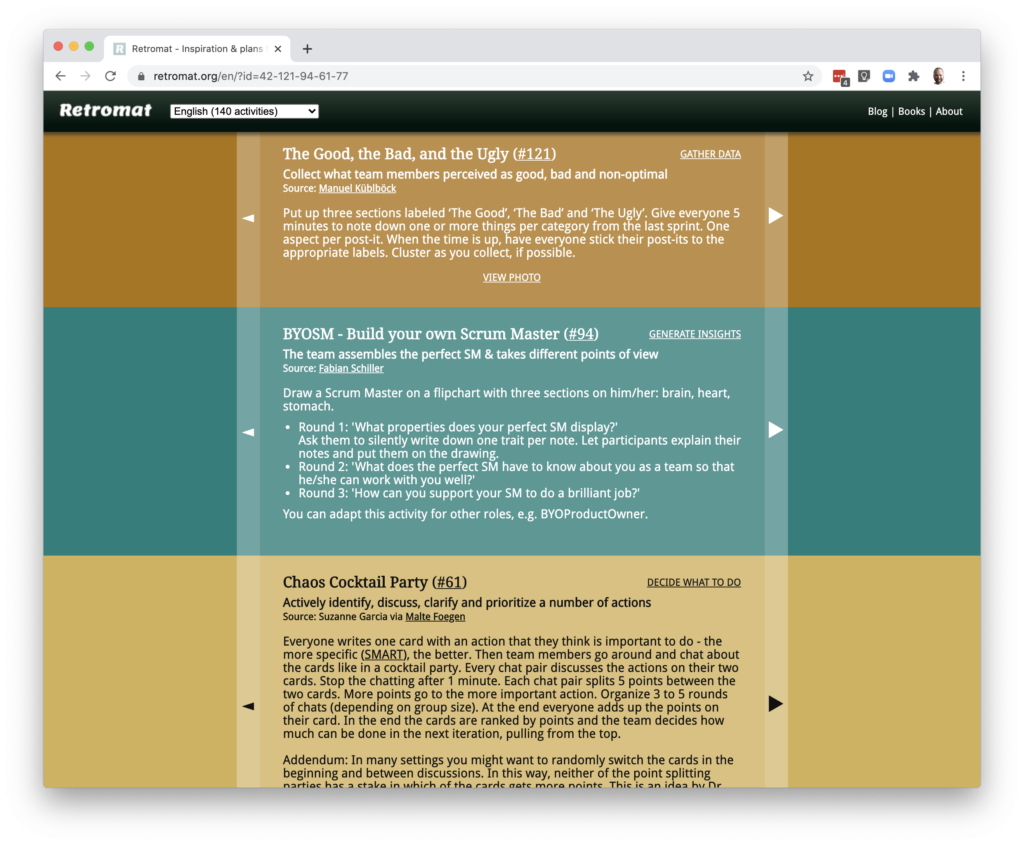 Retromat looks exactly liked it did last week and most of our 30.000 monthly unique visitors are not going to notice any changes.
Behind the scenes, quite a bit changed. Or rather: Corinna and I (Timon here) changed them quite a bit. After 5 years of maintaining the world's best Unix-nerd-friendly hosting product of the planet (Uberspace 6), our hosts at Uberspace announced that they will stop offering this version of the product by the end of the year.
This is / was the only hosting product where reading the instructions was so much fun, that I sometimes found myself laughing, as they include lively background stories of the discussions and experiments behind design decisions. The Uberspace 6 manual was written in German only.
As of this week, Retromat, Website and E-Mail, the Retromat Blog and privacy friendly local tracking via Piwik are all running on Uberspace 7, which also features a manual written in english. No, there is no affiliate link, they don't pay for advertising of any sort. The only source of new users are happy existing users sharing their stories, like this one.
During this migration I realised that the deployment Scripts for or CI/CD workflow were not as easy to understand as they should be. They seem just fine two years ago, when I worked on them a bit more. Looking at them today there were some things that did not make sense to me anymore, so I brought them closer to my current understanding of how things should be.
Things to do later: Upgrade PHP version, Upgrade Symfony Framework, Upgrade JS Libs.
Things to celebrate now: Move complete, everything working just fine.